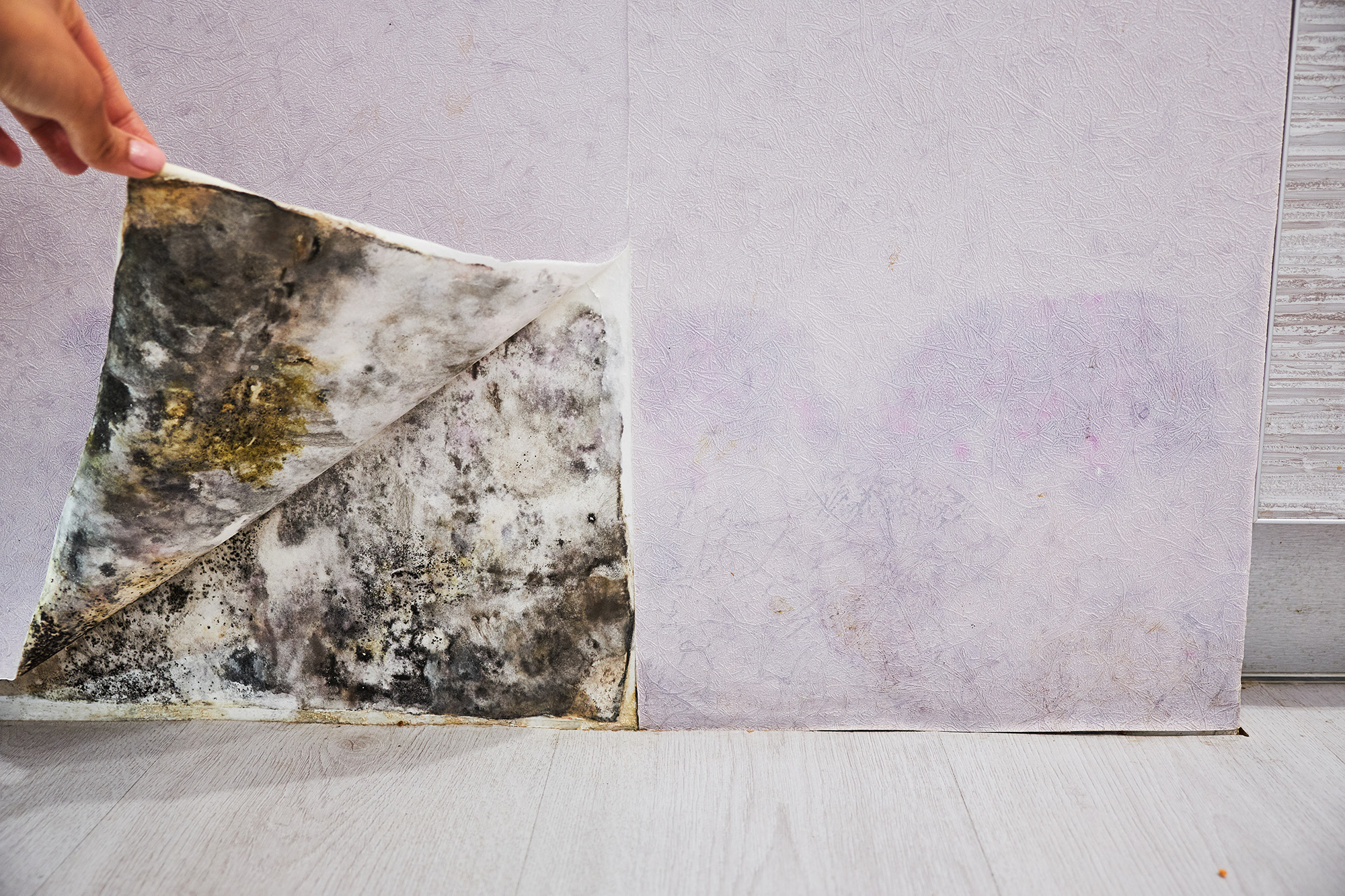 Mold only needs four things to thrive:
A comfortable temperature (about the same temperatures where people are comfortable)
A food source, which can include paper, wood, glue, leather, and other organic compounds
Oxygen
Moisture (humidity levels as low as 50% can foster mold growth)
And because mold spores are everywhere, it's no surprise that they can frequently come in contact with the four things they need to grow and spread… The presence of mold can create health issues as well as structural damage to your home, so if you suspect you may have a mold problem, it's time to call Tri State Mold Solutions, Inc. Our professionals are available for mold inspection services to determine whether your building is harboring mold. We'll evaluate your basement from top to bottom to pinpoint and diagnose any mold that may be present. Remember, the first step to eliminating mold in your home is finding out whether you really do have a mold problem, so contact our mold inspection company today for results you can trust!
At Tri State Mold Solutions, Inc., we're owned and operated by a NYS licensed mold assessor (license #MA01053) and indoor environmental specialist with over 15 years of experience. We are also certified by the National Association of Mold Remediators and Inspectors, so you can trust in our qualifications and hands-on experience to bring you accurate mold testing services. We're available to inspect any structure for mold, and we can even help locate mold that may be hiding inside walls themselves. For complete testing, we're the mold inspection company you can rely on. Don't let an undiagnosed mold issue make you or your family sick. Tri State Mold Solutions, Inc. specializes in affordable, quality mold testing throughout the Hudson Valley region.
Why Test for Mold?
Not all molds are toxic. However, all can cause health concerns, including allergies and aggravated asthma, and many can destroy building materials like beams and drywall. For the safety of your family and your home, don't wait to call if you suspect mold may be lurking in your house. Tri State Mold Solutions, Inc. can provide the mold inspection services you need to know for sure whether you have a problem with mold!
Because mold needs moisture to grow, mold testing service is especially important if you've recently experienced a burst pipe, basement leak, or unusually high humidity.
Post-Remediation Mold Inspection
Mold inspections aren't just important when you first notice a problem. They're also important after you've had a remediation team treat your problem. A post-remediation mold inspection will double-check that the cleanup company did a proper, thorough job of getting rid of your mold and preventing future mold growth. In fact, recent changes to New York State law now mandate that a licensed mold assessor come in and inspect the work of remediation teams after cleanup is complete. Thankfully, Tri State Mold Solutions, Inc. is the team for the job! We will:
Perform an initial, comprehensive assessment of your property;
Send samples to a certified, independent lab;
Customize a remediation plan based on your results;
Return to your property and complete a final mold inspection.
We're your qualified, dependable mold inspection company in the Hudson Valley region. When you want a licensed mold inspector that doesn't cut corners or take shortcuts, call our team right away. We're ready to schedule an appointment with you!