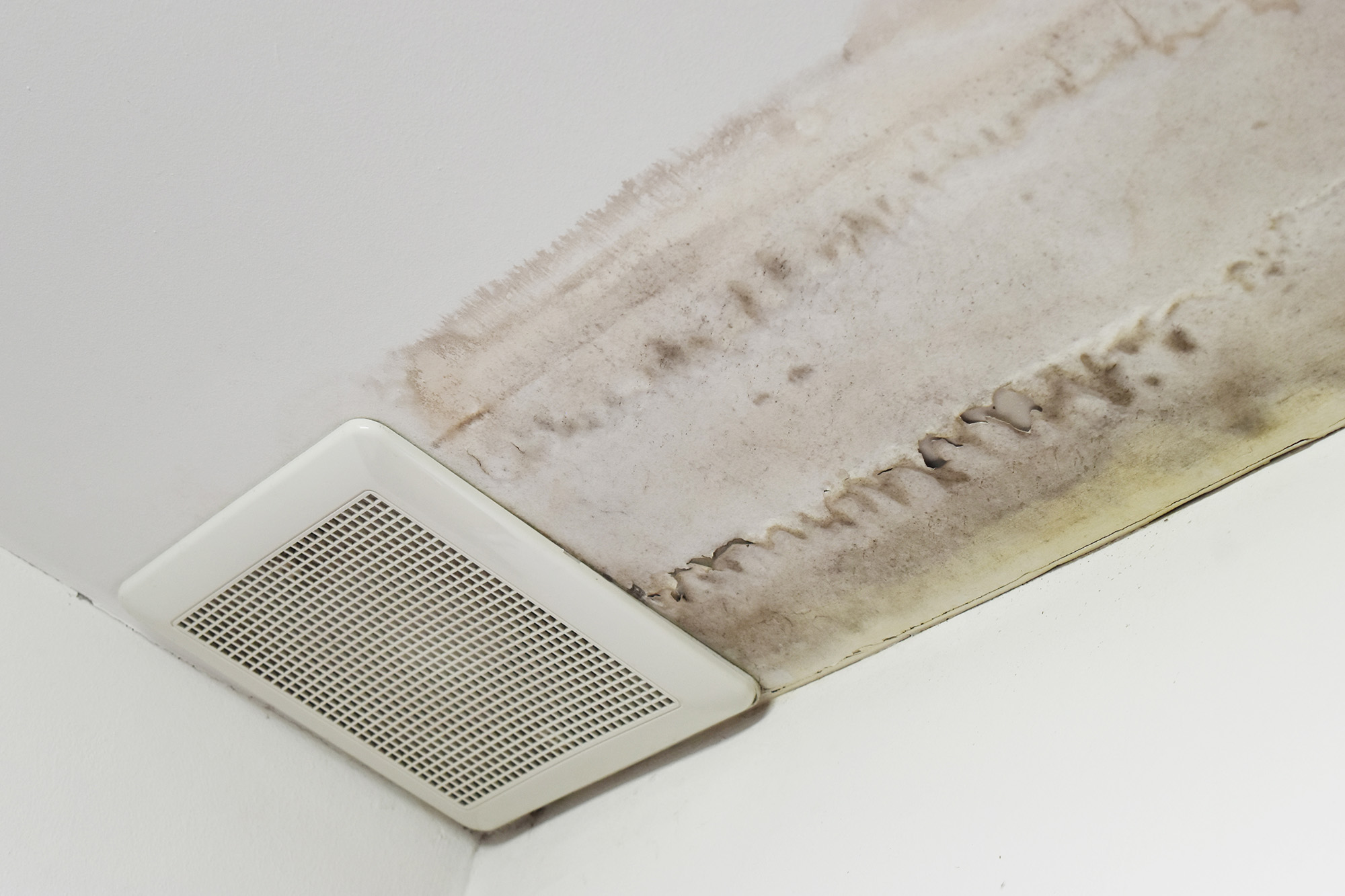 In commercial settings, mold contamination can be especially harmful. Unlike household mold, which can impact a single family, moldy conditions in commercial spaces can result in widespread building sickness, affecting the health of numerous occupants, from office personnel to hospital patients to school kids. When you have reason to believe mold could be a problem in your building, don't hesitate to contact Tri State Mold Solutions, Inc. for commercial mold testing. Serving Hudson Valley area, we've been in the mold assessment and remediation field for more than 15 years. As a NYS licensed mold assessor (license #MA01053) and an indoor environmental specialist, we have the experience, certifications, and skills to accurately test your commercial property for mold. Call now to hear about our competitive rates for mold inspection and testing!
Your building doesn't necessarily have to be old in order to develop a mold problem. In fact, age isn't a factor at all. Excess humidity and dampness, as well as musty smells and allergic reactions, are more than enough to warrant commercial mold testing services. Even recently constructed buildings can be adversely impacted by poor ventilation and mold growth. Bringing in our commercial mold testing company is an easy and affordable way to evaluate the safety of your property's indoor air quality. Tri State Mold Solutions, Inc. will see to each aspect of your commercial mold testing service, from the initial assessment to the final, post-remediation inspection.
Don't waste your time on less qualified mold testing companies. When you work with Tri State Mold Solutions, Inc., you'll see the difference right away:
We have 15+ years of experience in the field.
We will assess the mold situation in all commercial properties, including hospitals, office buildings, businesses, and schools.
We're a licensed, certified, and insured mold assessor in New York State.
We are painstaking and thorough in our commercial mold testing services.
We send all of our samples to a certified, independent lab for accurate analysis.
We customize solutions based on our findings and outline a remediation plan for your mold removal team to follow.
So, if your facility has been hit by recent flooding, roof leaks, or high humidity issues, Tri State Mold Solutions, Inc. is your best bet for swift, reliable mold testing and results. During our commercial mold inspection and testing, we'll go over every part of your property, checking drywall, floors, attic space, and other areas prone to mold. Then, we'll send the samples off to a reputable lab for comprehensive mold testing and analysis. The results will include a detailed report on whether or not mold was found, how much mold you have, and most importantly, what type of mold is present. This information is what enables us to provide you with a personalized solution to your mold problems.
Of course, should the outcome of your commercial mold testing show toxic mold, Tri State Mold Solutions, Inc. will be happy to advise you on what to do next. After commercial black mold testing has confirmed the presence of dangerous growth in your property, it's essential to act fast in order to minimize the damage and health risks. To learn more about our services for commercial mold testing, including commercial black mold testing, reach us via phone or e-mail as soon as possible.
Lawful Commercial Mold Testing Services
Unlike other commercial mold testing companies in the area, we're more than happy to abide by the most recent New York State laws regarding mold testing services and remediation services. According to the law, the same company is not permitted to perform both mold testing and mold remediation. Additionally, commercial mold testing must be performed by a licensed professional prior to any remediation service. Then, the same mold testing company must return and do a final inspection after remediation is complete, thus ensuring the problem has been thoroughly resolved. 
At Tri State Mold Solutions, Inc., we perform all of our commercial mold testing services to the letter of the law. After we've done our assessment and received your results from the lab, we'll carefully prepare a remediation plan for your mold removal team to follow. Once remediation is finished, we'll promptly return to double-check their work, certifying your mold problem has been treated correctly and that it won't return any time soon. At the end of the day, we simply want what's best for our customers and their health and safety. 
In the Hudson Valley region and beyond, Tri State Mold Solutions, Inc. is head and shoulders above other mold testing companies. Give us a call to schedule an appointment today!